Niramaya Advance Diabetic Package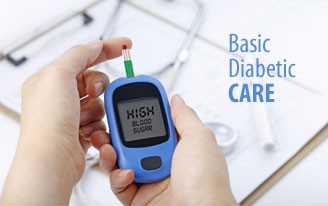 For Management of all type of Diabetes
Offer Price : Rs.5780
For Management of all type of Diabetes…..
Method: Spectrophotometry, CMIA, HPLC, Microscopy, Nephlometry, Coulter auto and ISE
Tests:
Glucose (F) Glucose (PP) HbA1c Complete Blood Count (CBC) Renal Function Test (Urea, Creatinine, Sodium Potassium) Lipid Profile Test (Triglyceride, Total Cholesterol, LDL, HDL, VLDL) Liver Function Test (Total Protien, Albumine, SGOT, SGPT, ALKP, Globuline, A/G ration) MicroalbuminUrine R/E Thyroid Function Test Free ( FT3, FT4, TSH Ultra)
Specimen: 4ml. Serum in a SST (Gel Barrier Tube), Urine, 2ml Whole Blood in EDTA vial (Purple Head Tube)
Reported On: Same working day by 7:00 p.m.
Special Instruction: Overnight fasting is MUST